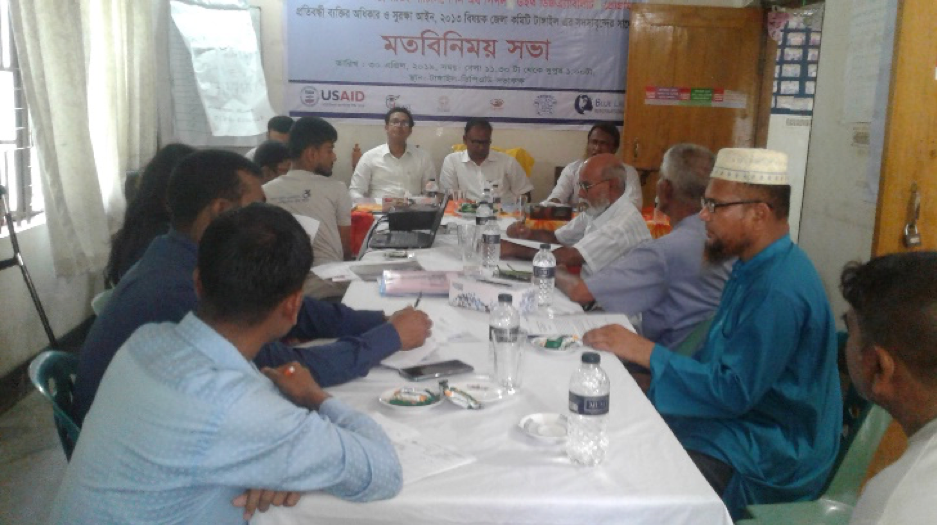 On April 30, 2019, Tangail DPOD organized the first known full meeting of Tangail's district DRPA committee. Many of the committee members were unaware of their responsibilities as committee members. The Additional Deputy Commissioner, who chaired the meeting on behalf of the District Commissioner, an ex officio district DRPA committee member, remarked:
"You should arrange such sharing meetings with the officers frequently so that they can learn about the law. For example, today you have invited me and thus I came to know about the law for the first time. Now I have learned about our duties and powers under Section 36 and from now I will be able to call meetings and decide any complaints under Section 36 of the Act."
Tangail DPOD's meeting underscores one of several examples of how DPOs through both USAID's EPD program and beyond can promote effective implementation of the DRPA at the local level.